In many cultures after giving birth the the mother stays in with her newborn for the first month without leaving her home, it is considered a sacred and quiet time, when the family can bond and the soul of the baby can settle in its new home. During this time family members traditionally came to take care of the daily chores and responsibilities and elder wise women came to counsel the new mother.
This may seem unpractical in our culture, yet there is a definite lack of continuity of care in our medical system. The postpartum doula weaves the web of care from hospital or birth center to home. 
My goal is to make you, the parents, feel as comfortable as possible in your new roles. As a lactation counselor I give gentle guidance on good positioning and how to get a good latch. I am there to support you with breast feeding, postpartum healing, and newborn care.  If you wish, I can help you with the laundry, light house work, and preparing nutritious meals. I want to make sure you get enough rest and you feel confident in your role as a parent.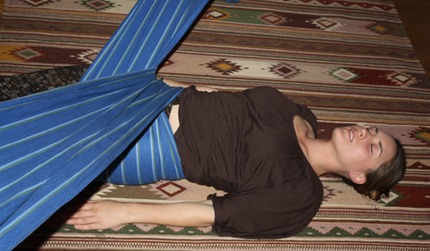 "Thank you so much for the placenta pills, I am really excited to have them!  And thank you for assisting at the birth. I felt immediately comfortable with you when we met, and I am really happy Paula suggested that you assist her. You have a calming and grounding energy that I was aware of through the intesity of my experience.  I'm glad people like you become midwives to help women have the birth they want."